We have some exciting news that we are aiming to install a Pop-up Parklet that will create much needed outdoor space in Hurlford village centre for the community to meet and travel through.
This Parklet will be installed during the week commencing 17th May 2021 , subject to government guidelines and local restrictions.
About the parklet
Last year, East Ayrshire Council allocated Town Centre Regeneration funding from the Scottish Government to deliver exciting changes to Hurlford following ideas generated by the community through the Hurlford Street Design Project.
Last year, some of this funding was used to re-surface the area of land behind the bus stop where Academy Street meets Mauchline Road.
We are now looking to trial a Pop-up Parklet at this location consisting of benches, planters, cycle parking and surface markings to reflect the village.
The sketch below shows what it will look like.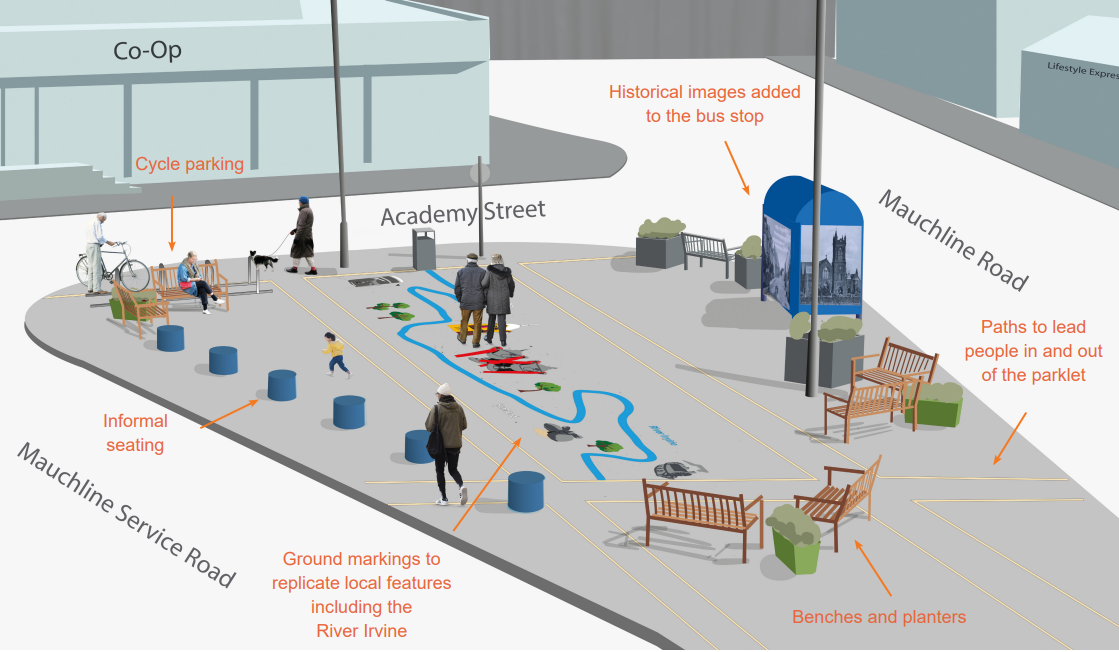 If the Pop-up Parklet is successful, it could remain in place until the Hurlford Street Design Project is delivered. It could also be adapted depending on feedback from the community.
If you live in Hurlford you will receive a postcard shortly with more information.